Summer fun always includes cooking with fresh fruits and vegetables. For me, raspberries are high on my list of delicious seasonal fruits. They're right up there with strawberries and watermelon. I eat all of them as often as possible while they're fresh and easily available. This Raspberry Skillet Cake makes a nice treat for breakfast, bunch, or dessert.
Related: Chocolate Chip and Coconut Pancakes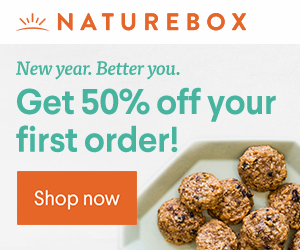 Raspberry Skillet Cake Ingredients:
1 C. Self-Rising Flour
1/8 tsp. Baking Soda
3 Tbsp. Butter (2 for batter/1 for pan)
2 Tbsp. Honey
1 Egg
½ C.  Almond Milk
1 C. Raspberries
 Whipped Cream or Confectioners' Sugar for topping
Related: Berry and Greek Yogurt Dessert
Directions:
Preheat oven to 350 degrees.
Put 10″ cast iron skillet in oven.
Mix together flour and baking soda in medium bowl.
Melt butter (2 Tbsp.) in a medium bowl in the microwave.
Mix honey into butter.
Beat egg in small bowl, then add to butter and honey.
Stir almond milk into liquid ingredients.
Stir liquid ingredients into dry ingredients.
Fold raspberries into the mix.
Melt remaining 1 Tbsp. butter into a skillet and then spread around.
Pour mixture into skillet spread evenly.
Bake 25 minutes or until golden brown.
Cool slightly before removing from skillet.
Top with whipped cream or confectioners' sugar.
When I was little my mom grew raspberries in her garden (along with a lot of other fruits and vegetables). I used to love going out on summer mornings to pick berries to add to my cereal or a bowl of vanilla ice cream. Raspberries taste good in almost any dish, but Raspberry Skillet Cake is simple, easy, and delicious.
Raspberries always feel like such a delicacy with their delicate appearance and feel. Also, they go bad rather quickly—they only stay fresh for 2 or 3 days in the refrigerator. Raspberry Skillet Cake is a tasty way to enjoy your delicious summer raspberry bounty.
Related: 10 Simple Strawberry Snacks
What are your favorite summer fruits and vegetables? How do you serve raspberries?
Lisa is a mother of three lovely young women and is a new grandmother to a baby boy! She has been married to her high school sweetheart for more than thirty years. Lisa is originally from Dearborn Heights, Michigan, but has lived in the Tampa Bay area since 1984. Running a small business for over 25 years and raising a family has made for a busy, busy life with many ups and downs; it's definitely been an adventure.
Lisa's always involved in one project or another whether it's work related or serving her community. She also recently went back to school to finish her bachelor's degree in American Studies. Lisa tries to make every day a good day—that means learning something new, practicing kindness, and enjoying the present moment.