If you only have the time or desire to try 1 DIY project right now, be sure to try these Quick and Easy DIY Laundry Pods. Not only are these laundry pods super simple, they're also inexpensive to make and they save so much money on laundry costs.
Another big benefit to these Quick and Easy DIY Laundry Pods is that their ingredients are much safer for your family and the environment than the standard laundry detergents we're all so used to using.  With so many perks to these DIY laundry pods, why not give them a try. I know I love them so much, I can't imagine ever going back to using regular detergent.
Ingredients:
½ C. Grated Castile Soap (I used Kirk's Original Coco Castile)
1 ½ C. Washing Soda
½ C. Borax
2 Tbsp. Epsom Salt
½ C. Vinegar
3 Tbsp. Hydrogen Peroxide
·20 drops of Essential Oil of your choice (I used orange scented)
Materials:
Grater
Medium Mixing Bowl or Measuring Cup
Measuring Cups and Spoons
Spoon
Cookie Sheet
Parchment Paper
Related: How to Cut Back on Paper Towels
Directions:
Line cookie sheet with parchment paper.
Grate soap into medium size bowl or glass measuring cup.
Add washing soda, borax, and Epsom salt to soap and stir.
Add hydrogen peroxide to dry ingredients and stir thoroughly.
Add vinegar to bowl and stir.
Add essential oil to mixture and stir.
Scoop mixture by rounded tablespoonful onto cookie sheet.
Let harden before use—approximately 6 to 8 hours.
Makes 39 pods.
*NOT SAFE TO EAT*
Related: 10 Personal Care Uses for Baking Soda
I often use washing soda and/or borax as a staple when doing laundry, but I found it so much more convenient to use these pods. There's no measuring, pouring, or spilling the ingredients at laundry time. All I have to do is just pop one of these Quick and Easy DIY Laundry Pods in the washing machine and I'm all set.
You may already have all or at least several of these ingredients around your home already, but if you don't, it's definitely worth a trip to the grocery store to pick up what you need so you can make these Quick and Easy DIY Laundry Pods.
   
Related: Simple Non-Toxic Household Cleaners
Do you use Laundry Pods or other cleaning pods? Which is your favorite?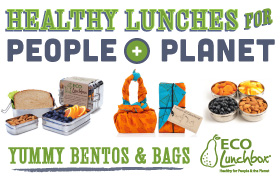 This post contains affiliate links. Affiliate links help support From Under A Palm Tree and help pay for web hosting, email delivery, domain registration, and other various fees that help keep From Under A Palm Tree operational. We appreciate your support!
Lisa is a mother of three lovely young women and is a new grandmother to a baby boy! She has been married to her high school sweetheart for more than thirty years. Lisa is originally from Dearborn Heights, Michigan, but has lived in the Tampa Bay area since 1984. Running a small business for over 25 years and raising a family has made for a busy, busy life with many ups and downs; it's definitely been an adventure.
Lisa's always involved in one project or another whether it's work related or serving her community. She also recently went back to school to finish her bachelor's degree in American Studies. Lisa tries to make every day a good day—that means learning something new, practicing kindness, and enjoying the present moment.