This is a great time of year for fried green tomatoes! With summer gardens being harvested, there's plenty of green tomatoes to fry up for snacks, appetizers, or a tasty side dish.  While unripe red tomatoes are used for fried green tomatoes, there actually are varieties of tomatoes that are green when fully ripe. Both types of green tomatoes make delicious and easy Fried Green Tomatoes.
These Almond Crusted Fried Green Tomatoes are made with almond flour and ground almonds instead of white flour and/or cornmeal and almond milk instead of cows milk for a lower carb version of this traditional southern dish.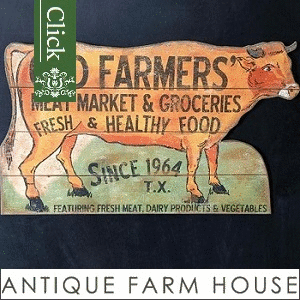 Almond Crusted Fried Green Tomatoes Ingredients:
3 Large green tomatoes
1 1/2 C. Almond Flour
1/2 – 1 C. Crushed Almonds
1 tsp. Salt
1/4 tsp. Pepper
2 Eggs
1/2 C. Almond milk
3 Tbsp. Butter

Directions:
Slice tomatoes into about 1/2″ slices.
Pulse 1/2 to 1 cup of almond in a food processor.
Stir salt,  pepper, and crushed almonds into almond flour.
Pour almond mixture onto a dinner plate.
Beat eggs in a medium bowl.
Add milk to eggs and mix.
Arrange ingredient containers with tomatoes first, egg mixture second, and flour mixture third.
Dip each tomato slice in egg mixture, then dredge in flour mixture. Set aside.
Heat 1 tbsp. butter in a 10-12″ frying pan.
Place tomatoes in hot butter and cook until brown-approximately 2 minutes per side. Monitor closely as butter has a low smoke point and can burn quickly.
Cook in batches of 3. Keep cooked tomatoes warm in the oven until all are prepared.
Easy Dipping Sauce:
1/4 C. Mayonnaise
1/4 C. Ketchup
Horseradish to taste
These Almond Crusted Fried Green Tomatoes are super simple and quick to make. They're healthy, tasty, and lower in carbs than typical traditional versions.
Have you ever had fried green tomatoes? How do you prepare them?
This post contains affiliate links and advertisements. Affiliate links and affiliate ads help support From Under A Palm Tree and help pay for web hosting, email delivery, domain registration, and other various fees that help keep From Under A Palm Tree operational. We appreciate your support!
Lisa is a mother of three lovely young women and is a new grandmother to a baby boy! She has been married to her high school sweetheart for more than thirty years. Lisa is originally from Dearborn Heights, Michigan, but has lived in the Tampa Bay area since 1984. Running a small business for over 25 years and raising a family has made for a busy, busy life with many ups and downs; it's definitely been an adventure.
Lisa's always involved in one project or another whether it's work related or serving her community. She also recently went back to school to finish her bachelor's degree in American Studies. Lisa tries to make every day a good day—that means learning something new, practicing kindness, and enjoying the present moment.