Just over a week ago my husband and I started our adventure as Van lifers. We've spent the last 4 months renovating a 2002 Dodge Ram Conversion Van into a space we can live in full time as we travel the country.
Related: Why Traveling is Good for the Soul
Related: The Vanlife Adventure Begins
Up until the day we left, it still hadn't really sunk in what we were getting ourselves into. We quit our jobs, sold a lot of our stuff, and not to mention, had been working on the van for months. But I could never imagine it; never picture what this lifestyle would be like so it hadn't sunk in yet. In a way, it still hasn't sunk in that this is my life. Do you ever get this feeling when you stop doing something or start something that it's always been that way? That's kind of how this feels.
Being out here, even just a week, already feels like we've been doing this a lot longer. I think part of that is because we've already done so much in such a short time, not because I'm used to it, at all. We're definitely still getting used to it and still searching for the balance.

The trip started out in Williston, FL to visit the Cedar, Lakes, Woods, and Gardens botanical gardens. We had to search for somewhere to sleep.  At first, we decided on a Winn-Dixie parking lot but it didn't feel very safe. Eventually, using the website, Freecampsites.net we found a safe place to sleep. That being the first night away from our home and family, not in a hotel, was weird. And it definitely wasn't like a luxurious camping trip. After that night though, we started getting the hang of it a little more.
So far we've slept in 3 Wal-Mart parking lots, a Starbucks parking lot, 2 campsites, a beach parking lot, and a Grocery Depot parking lot. We've also discovered that if there's an RV or Semi-truck there, it's probably safe to sleep there. Places like Wal-Mart, Sam's Club, Camping World, Home Depot, and Cracker Barrel are safe to sleep overnight.
We're just learning and adjusting. Sleeping in the van or sleeping somewhere new every night hasn't been that difficult to get used to, it's just about finding somewhere safe. Once we know where we're sleeping then we can plan our time accordingly.
There are also things you don't expect to happen. For example, I'm writing this blog post from the waiting room of Ed's Tires and Auto Repair Shop in Fayetteville, North Carolina (would not recommend) because last night on the way to watch the Tampa Bay Lightning game at Mellow Mushroom, our van started wobbling around. Now we have to drop a couple hundred dollars on a van repair. I guess better sooner than later right?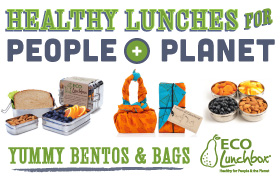 We started this trip out in Central Florida, and now we're making our way up the East Coast, ultimately heading to Washington D.C. for one of my best friend's graduation. After D.C. we'll head up to New York and Massachusetts to visit more friends. In July and August, we're coming back to the Tampa Bay area to see the Dave Matthews Band in concert as well as Taylor Swift. Then we're starting the second leg of the trip out west to follow the Dave Matthews Band to a few other stops in Colorado and Washington State.
So our trip is really just beginning and I will have some wisdom to share once we get some more miles on the van. We're only at 800 right now!

If you've got questions or anything for us, let me know in the comments below! I'd love to answer any questions or curiosities about van life!
Also, don't forget to follow FeelinTookish on Facebook and Instagram as we document our travels. We'll be putting up videos soon too!
Related: Learning to Let Go
This post contains affiliate links. Affiliate links help support From Under A Palm Tree and help pay for web hosting, email delivery, domain registration, and other various fees that help keep From Under A Palm Tree operational. We appreciate your support!
Christina is a twenty-something living with her beagle, Mash, and husband, Nate in their van. She loves traveling, shopping, art, and photography. She's also a vegetarian, pop-culture enthusiast, book-lover, and Dave Matthews Band fanatic. Catch her somewhere around the country in a converted camper van or at home in Florida for a visit.