After many months of planning, things are finally happening! A little less than a year ago, before we were married, my significant other, Nate and I decided that we were going to travel the country.
We've always been travelers, from the very first year of dating. So it kind of feels like everything we've done together has been in preparation for this trip. It started out as a small idea inspired in part by our first trip to Colorado. Another bit of inspiration came from when two of our best friends went to New Zealand for a year.

Related: Why Traveling is Good for the Soul
At first, we thought we'd just save up and go for a few months. Maybe get a pop-up trailer or something. But then we discovered #vanlife on YouTube and it was like the world opened up.
After the wedding in December, we started our descent into vanlife. We bought a 2002 Dodge Ram Van and started building. We stripped the entire thing out and started from scratch. Neither one of us are particularly skilled in this sort of thing but we've learned so much. Nate assembled our entire electrical system with a solar panel and I became extremely finesse with power tools (if I do say so myself). This week we're putting the final touches on in preparation for our launch.
Before:
After:
It's been such a wild experience just building this van that it's only starting to sink in now that we're actually leaving. I've lived in Florida my whole life and never really lived anywhere too far from my hometown. It's not really the outside world that scares me, it's leaving behind the people I love.
Both of our entire families are here. Nate has a little brother and his parents here; I have my sisters, my parents, and baby J – the best nephew ever. My family and I have always been really close. And I've been fortunate enough to live with my parents the last year so we've been even closer!
Part of my thought process with planning this trip has always just been "one thing at a time," otherwise I'll lose my mind. So now that I'm to the part of actually leaving, it's a little disorienting. I'm excited to start our trip but if I think too hard about saying goodbye, I won't want to go.
The thing I've been saying to myself from the beginning though is that we're always just a week away from home – at worst. At best, just a few hours or even a plane ride from home. And we are coming back in July and August for a few weeks so that helps too.
It's just weird to think that in a few days my entire world will be turned upside down. I couldn't have asked for a better partner to be on this journey with, and I'm excited to explore the world in a whole new way.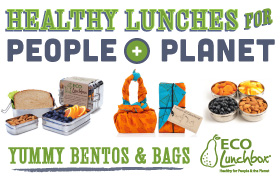 Related: Learning to Let Go
I guess you could say I'll be the traveling correspondent for From Under a Palm Tree! But Nate and I are also starting our own blog of sorts. You can follow us on Instagram, Facebook, and soon YouTube.
What's the craziest adventure you've ever taken? Do you have any advice? Let me know in the comments below!
Christina is a twenty-something living with her beagle, Mash, and husband, Nate in their van. She loves traveling, shopping, art, and photography. She's also a vegetarian, pop-culture enthusiast, book-lover, and Dave Matthews Band fanatic. Catch her somewhere around the country in a converted camper van or at home in Florida for a visit.