As a mom of a toddler, I'm always running around the house, running out the door, or running around the yard. Gone are the days when I could sit around, relax, and binge watch my favorite Netflix original. Because I'm perpetually in hurry to get places, I sometimes forget to grab a snack. I like to eat things that I can pop in my mouth that aren't salty and starchy—you know all the things a toddler loves.
One of my favorites snacks has always been Lara Bars. I can stand in front of a display just staring and contemplating all the delicious flavors—which one will taste the best, which one will hit the spot just right, or which one will curb my appetite? All the choice and flavors and I've never had a bad Lara Bar, they're all great but they are an expensive indulgence. So, after checking the ingredients I knew I could make them myself. There are only 3 ingredients and they're all easily attainable from your local grocery store.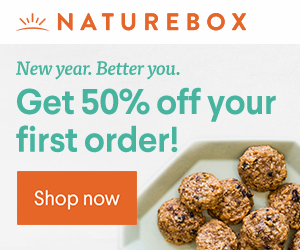 Check out my DIY Coconut Lara Bars below.
Ingredients:
1/2 cup Almonds

10 oz. Pitted Dates

3/4 cup Shredded Coconut

1/8 tsp. Vanilla Extract (optional)
*Yields approximately 15 1″ balls.
Directions:
Pulse almonds in a food processor until finely chopped. Set aside.

Pulse dates in a food processor until smooth.

Add all ingredients to a large mixing bowl. Use your hands to mash together and then form into small bars or balls.

Store in a sealed container.
What's your favorite homemade snack? I'd love some new ideas. Share in the comments below.
This post contains affiliate links and advertisements. Affiliate links and affiliate ads help support From Under A Palm Tree and help pay for web hosting, email delivery, domain registration, and other various fees that help keep From Under A Palm Tree operational. We appreciate your support!
Meagan is in her mid-thirties and has been married for almost 10 years. She is a proud boy mom, happily navigating her way through the toddler years. She met her husband 20 years ago in high school; they got married 10 years later after graduating from the University of South Florida. Meagan currently helps run a family business with her parents and sister, while blogging about her life and taking care of her three-year-old son full time (at work)!
When she isn't chasing her son around and constantly picking up Matchbox cars, she enjoys spending time with her family on a beach anywhere. She also loves decorating and organizing her home, delving into fun DIY projects, bargain shopping, and eating at unique restaurants. She also loves Barbecue anything and a good show or movie on Netflix.