Microfiber pollution is a form of pollution I hadn't heard of until quite recently. Maybe you haven't either. This type of pollution basically comes from microfibers that textiles such as synthetic clothing shed during the washing process. Every time we do a load of laundry, our clothing sheds microscopic fibers that end up in our water. They end up in our rivers, lakes, and oceans. From there, these essentially plastic fragments make their way to our drinking water supply and our food supply.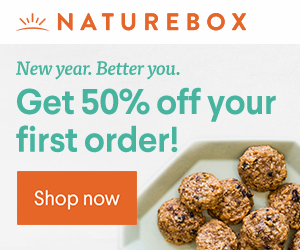 As consumers, there are several ways to help reduce microfiber pollution.
5 Ways to Prevent Microfiber Pollution:
Cut down on "fast fashion":  This is a term I've seen coined in environmental blogs and media lately to describe the vast amount of cheap, almost disposable clothing we consume these days. We buy inexpensive clothing, wear it a few times, and then pitch or donate it. Purchasing well-made clothing is always a better option for the environment in terms of both microfiber pollution reduction and reduced energy consumption.
Repurpose clothing: Never throw out old clothing. Donate items that are still useable. Repurpose items that can't be worn due to stains by using them as a makeup and/or hand wipes, reusable dryer sheets, plant staking ties, pet cage liners, clothing patches, and of course, rags.
Repair clothing: Mend or repair clothing, purses, and shoes. Many of us can mend a tear or reattach a button, but stop at things like a zipper replacement. Most dry cleaners will repair or replace zippers and tailors or seamstresses can alter clothing.
Stay Clean: Wash clothing as little as possible. If your clothes aren't smelly or dirty, don't wash them. No washing equals no shedding. I've actually taken to wearing aprons (cute ones, of course) to keep my clothes clean and cut down on laundry.
Use washing bags: There are special laundry bags available to help trap microfibers and keep them from entering our water bodies. I bought some from Patagonia.com. They're simple to use. You just fill them about half full with your laundry and put them in the washing machine and wash as usual. When the microfibers build up, remove them and throw them in the trash.
Hopefully, in the future, technology will advance and create long-term solutions to the microfiber pollution problem. Adding household filters to washing machines and plumbing lines or modifying water treatment plants to filter these microfibers would help prevent pollution. Also, modifying the textiles themselves so they don't shed in the first place will be a step in the right direction. In the meantime, let's do our part to prevent microfiber pollution.
What are some of the ways you Prevent Microfiber Pollution? Share in the comments below.
This post contains affiliate links and advertisements. Affiliate links and affiliate ads help support From Under A Palm Tree and help pay for web hosting, email delivery, domain registration, and other various fees that help keep From Under A Palm Tree operational. We appreciate your support!
Lisa is a mother of three lovely young women and is a new grandmother to a baby boy! She has been married to her high school sweetheart for more than thirty years. Lisa is originally from Dearborn Heights, Michigan, but has lived in the Tampa Bay area since 1984. Running a small business for over 25 years and raising a family has made for a busy, busy life with many ups and downs; it's definitely been an adventure.
Lisa's always involved in one project or another whether it's work related or serving her community. She also recently went back to school to finish her bachelor's degree in American Studies. Lisa tries to make every day a good day—that means learning something new, practicing kindness, and enjoying the present moment.