DIY Toilet Cleaning Pods are the latest cleaning pod I've started making. I absolutely love using DIY pods for other home cleaning tasks (see my post here for DIY laundry pods and DIY dishwashing pods), but using them for toilet cleaning is especially satisfying because this is one of my least favorite chores.
All of my DIY pods are easy, quick, and cost-efficient, but with only 3 ingredients these DIY Toilet Cleaning Pods are the simplest and most economical of all.

DIY Toilet Cleaning Pods:
Ingredients:
1 C. Baking Soda
¼ C. Citric Acid
1 ½ Tbsp. Peppermint Scented Dr. Bronner's Pure Castile Soap
1" x 1" Silicone Pan
Bowls and spoons
Directions:
1. Mix baking soda and citric acid together in small bowl.
2. Slowly pour soap into dry ingredients.
3. Mix thoroughly.
4. Spoon mixture into 1" x 1" silicone mold and press it firmly into place.
5. Let harden for 1 to 2 hours before popping pods out of the mold. Continue hardening on a plate overnight.
6.  Store in an airtight container.
7. When ready to use simply drop a pod in the toilet and let it fizz out completely, then brush and flush (if desired). If preferred let cleaning mixture sit in the bowl for a while before brushing.
* Makes 12 pods.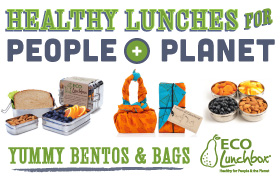 I'm sure if you're like me you want to make your least favorite task as easy as possible. Whip up a batch of these DIY Toilet Cleaning Pods in about 15 minutes and you'll save yourself time, money, and aggravation!
What is the simplest or most cost-effective DIY cleaning product you've ever made?
This post contains affiliate links. Affiliate links help support From Under A Palm Tree and help pay for web hosting, email delivery, domain registration, and other various fees that help keep From Under A Palm Tree operational. We appreciate your support!
Lisa is a mother of three lovely young women and is a new grandmother to a baby boy! She has been married to her high school sweetheart for more than thirty years. Lisa is originally from Dearborn Heights, Michigan, but has lived in the Tampa Bay area since 1984. Running a small business for over 25 years and raising a family has made for a busy, busy life with many ups and downs; it's definitely been an adventure.
Lisa's always involved in one project or another whether it's work related or serving her community. She also recently went back to school to finish her bachelor's degree in American Studies. Lisa tries to make every day a good day—that means learning something new, practicing kindness, and enjoying the present moment.