Having raised three kids and cared for multiple family pets, medication disposal has always been an issue. In the past, I either flushed old medications down the toilet or threw them in the trash. Then I read that our water supply is becoming contaminated with human and veterinary pharmaceuticals.
Admittedly, I procrastinated finding somewhere to take my unused prescription and over the counter medications until I recently found a designated place to dispose of them.
Proper disposal keeps these drugs out of our drinking water supply and keeps us safe and healthy for the long term.

According to The World Health Organization (WHO), conventional and advanced wastewater treatment facilities are able to remove the majority of pharmaceutical compounds from our water supply. However, the EPA has plenty of published information verifying that pharmaceutical concentrations have been detected in water sources.
Medication take-back programs are the best way to dispose of unused medications.
Related: 10 Eco-Friendly Laundry Tips
This method is encouraged by the EPA as the safest and most environmentally friendly way to dispose of these items. Takeback collection sites include places such as pharmacies, hospitals, government centers, and local law enforcement agencies.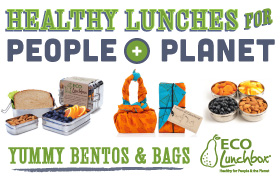 I found a collection site by simply googling "drop off old drugs". The first listings that came up were for my local pharmacies—CVS and Walgreens. Not all branches have drug drop off boxes, but according to CVS's website, the store closest to my office had one, while Walgreens had one about 8 miles away. When I called the CVS pharmacy to confirm I could go there, they said they did not have a collection site at their office. The person I spoke to told me their closest store with a drop off box was approximately a 30-minute drive away. Yikes! I asked the clerk if he knew of anywhere closer. He suggested our local government center.
Next, I simply googled the name of my county and "drug drop off centers". From there I found that my local police station, which is a mere 5 minute drive away, did in fact, have a collection site in their lobby.
Related: What Makes Stainless Steel and Silicone Eco-Friendly
I took my huge ziplock bag filled with 5 years of unused prescription and over the counter drugs and dropped them off at the police station's collection box that day. The box looks like a mailbox and has a handle that operates the same way. Pull the lever toward you as if you were going to deposit a letter, but instead put your bottle or package in that spot and push the lever on the receptacle back. The old meds drop into the box. From there the unused medications will eventually make their way to a facility where they'll be incinerated.
I'm glad I finally got that chore off my list and did my part to keep pharmaceuticals out of our drinking water.
Related: 7 Eco-Friendly Products to Replace Plastic Disposables
What are your experiences with disposing of unused medications? Was it a big ordeal or quick and easy?
This post contains affiliate links. Affiliate links help support From Under A Palm Tree and help pay for web hosting, email delivery, domain registration, and other various fees that help keep From Under A Palm Tree operational. We appreciate your support!
Lisa is a mother of three lovely young women and is a new grandmother to a baby boy! She has been married to her high school sweetheart for more than thirty years. Lisa is originally from Dearborn Heights, Michigan, but has lived in the Tampa Bay area since 1984. Running a small business for over 25 years and raising a family has made for a busy, busy life with many ups and downs; it's definitely been an adventure.
Lisa's always involved in one project or another whether it's work related or serving her community. She also recently went back to school to finish her bachelor's degree in American Studies. Lisa tries to make every day a good day—that means learning something new, practicing kindness, and enjoying the present moment.