I am constantly listening to music – but more than simply listening – I am waiting. I'm waiting for the next great song to add to my playlist. I am obsessed with finding new music to listen to.
Whether it comes from a movie, a TV show, Spotify alerts, or even commercials (you know I've Shazam-ed commercials), I'm always secretly listening to what's playing in the background everywhere I go.

This month I was inspired to write about what I've been listening to in August. I have a running list on Spotify of my "liked" songs where a lot of my favorites end up before I distribute them to their appropriate playlist. This month's liked songs come from my reborn obsession with The Killers and their new release. I also recently binge-watched Little Big Lies on HBO and that show has an AMAZING soundtrack, so some of those are on the list. And a few are actually Spotify and fiancé suggestions.
So if you're like me and love to find new music to listen to, here are my August Playlist Favorites:
Run For Cover – The Killers

The Way it Was – The Killers

Shot at the Night – The Killers

Related: 6 TV Shows with an Awesome Soundtrack
Tyrants – Catfish and The Bottlemen

Can we Hang on – Cold War Kids

Cold Little Heart Radio Mix – Michael Kiwanuka

Balconies – Paper Route

Where's My Love – Acoustic – SYML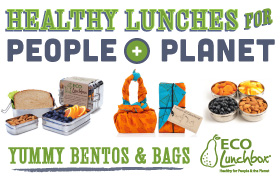 Related: 13 Songs for 13 Reasons Why
 I Shall Cross This River – The Black Atlantic

Good Morning – Grouplove
What have you been listening to this month? Do you have any suggestions for me?
This post contains affiliate links. Affiliate links help support From Under A Palm Tree and help pay for web hosting, email delivery, domain registration, and other various fees that help keep From Under A Palm Tree operational. We appreciate your support!
Christina is a twenty-something living with her beagle, Mash, and husband, Nate in their van. She loves traveling, shopping, art, and photography. She's also a vegetarian, pop-culture enthusiast, book-lover, and Dave Matthews Band fanatic. Catch her somewhere around the country in a converted camper van or at home in Florida for a visit.