Lately, I have been all about DIY – I'm planning my wedding and it seems like there's always something to DIY. This week, it's a picture frame that's part of a larger project (more info to come later). But you don't have to be planning a wedding to appreciate this DIY.
You can easily buy a distressed picture frame from TJMAXX or Ross but where's the fun in that? This simple DIY takes any old wooden frame and gives it a rustic, coastal feel.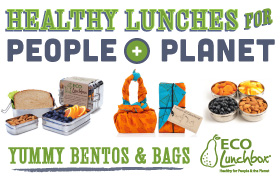 Materials:
Sandpaper – P150

White Acrylic Paint

Wooden Picture Frame

Paint Brush  – Amazon
Step 1: Using the sandpaper, sand all surfaces of the picture frame. This allows the paint to sit better on the frame.
Step 2: Apply 2 coats of paint to the surfaces of the frame, making sure to cover all the crevices, inside and out.
Step 3: When the paint is completely dry, using your sandpaper, sand the surface and edges of the frame. This final step is what creates the distressed look of the frame. Continue sanding until the distress is to your liking.
For a more coastal look, try using a blue or green tinted white color.
Related: DIY Wooden Growth Chart
I have used this technique on frames from the dollar store and frames found at a thrift store. Any money spent was on the frame itself because I already had white paint and sandpaper (from Dollar Tree). I also love this because I was able to use reuse old frames and make them into something cute!
Related: 9 Things to Always Buy at a Thrift Store
Would you attempt this simple distressed Picture Frame DIY? Let me know in the comments below!
Related: Simple DIY Soy Candles
This post contains affiliate links. Affiliate links help support From Under A Palm Tree and help pay for web hosting, email delivery, domain registration, and other various fees that help keep From Under A Palm Tree operational. We appreciate your support!
Christina is a twenty-something living with her beagle, Mash, and husband, Nate in their van. She loves traveling, shopping, art, and photography. She's also a vegetarian, pop-culture enthusiast, book-lover, and Dave Matthews Band fanatic. Catch her somewhere around the country in a converted camper van or at home in Florida for a visit.