With Thanksgiving just about a week away, I've been doing some fun turkey crafts with my 3-year-old. One of my favorites is this Thanksgiving Turkey Magnet. Making this with J brought back some fond memories from when I was a kid. I don't remember much from my early childhood but I do remember doing holiday crafts with my mom every year. I think that's one of the reasons I make such a point todo them with my son—I'm hoping one day he'll look back and have the same fond memories of our time together.
If you've read some of my other posts, you know that my mom still gathers us girls together for family craft time. Last Christmas we had a Christmas ornament painting contest!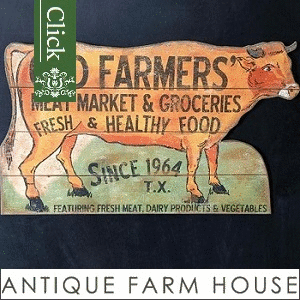 This Thanksgiving Turkey Magnet is a fun and festive little addition to the refrigerator but it also makes the perfect gift. Your toddler can help you make it and then give it as a hostess gift to family or friends on Thanksgiving. I plan to make a few more and hand them out to grandparents.
Supplies Needed:
Felt in dark brown, light brown, black, red, yellow, & orange
Magnet (make sure it's strong enough to hold through the felt)

Scissors
Assembling Directions:
Cut two 3" circles from the brown felt. Then cut a 2" circle from the beige felt. Cut out a beak, snood (gobbler), hat, and feet.

Place a magnet(s) between the brown felt circles and glue one side of it to the brown felt (place glue on the side that will be the front of your magnet). Then glue the two pieces of brown felt together. Glue the light brown circle on the front- this will your turkey face.

Assemble turkey's face by gluing on the googly eyes, hat, beak, snood (gobbler), and feet.

Glue feathers on the reverse side.
Happy Thanksgiving!
What is your favorite holiday craft? Have you made this Thanksgiving Turkey Magnet? if so, take a picture and tag us @fromunderapalmtree. 
This post contains affiliate links and advertisements. Affiliate links and affiliate ads help support From Under A Palm Tree and help pay for web hosting, email delivery, domain registration, and other various fees that help keep From Under A Palm Tree operational. We appreciate your support!
Buy on Amazon:
Hi! I'm Meagan I just turned 40! I've been married for 14 years. She is a proud boy mom, happily navigating her way through the little boy years. She met her husband 20 years ago in high school; they got married 10 years later after graduating from the University of South Florida. Meagan currently helps run a family business with her parents while blogging about her life and love of DIY projects!
When she isn't chasing her son around and constantly picking up Matchbox cars, she enjoys spending time with her family on a beach anywhere. She also loves decorating and organizing her home, delving into fun DIY projects, bargain shopping, and eating at unique restaurants. She also loves Barbecue anything and a good show or movie on Netflix.