Have I mentioned before how much I love the Dave Matthews Band? Every year my husband and I go see them on tour, and one of the best parts is the tailgate! Tailgating before a concert or sporting event is such a great time to be social and hang out with friends and family. It's the time for food, games, and drinking.

Related: A DMB Kind of Summer
I also view it as a time to make new friends. In 2015 we saw the Dave Matthews Band in Wisconsin at Alpine Valley, the 2nd largest amphitheater in the country. We tailgated all day before the show and then after we decided to fire up the grill again (because it was going to take a while to get out of there). Well, the guys next to us saw us and asked if they could use our grill because theirs got run over. That sparked an instant friendship and they ended up tailgating with us the next day too. And then again in 2016 as well as at other shows.
Before I started going to Dave Matthews Band concerts 8 years ago, I didn't really know much about tailgating. Now, 31 concerts later, I'd like to think I know a little bit more. 
Tailgate Essentials:
Set Up
Related: The Perfect Summer Sundress
Food/Cooking
Gas/Coal

Firestarter/ Lighter

Table
Solo Cups

Paper Towels/Wet Wipes

Paper Plates

Trash bags

Bottle Opener
Eating utensils – forks, spoons, knives
Related: My Reverse Bucketlist
Game Options
Don't Forget
Sunscreen
Bottled Water
Lots of Ice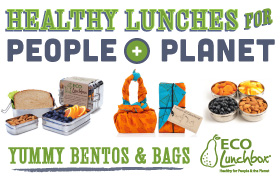 I didn't include any actual food items because I feel like that's an entirely different, more extensive list. These are just the essentials and things to get you started for your tailgate.
What are your favorite tailgate items? Let me know in the comments below!
Christina is a twenty-something living with her beagle, Mash, and husband, Nate in their van. She loves traveling, shopping, art, and photography. She's also a vegetarian, pop-culture enthusiast, book-lover, and Dave Matthews Band fanatic. Catch her somewhere around the country in a converted camper van or at home in Florida for a visit.