Fall can be a confusing time for a Floridian. While the rest of the country is wrapped up in their scarves and boots we're still rocking tank tops and flip-flops. We're lucky if the temperature drops below 85 before December. And if it does, we immediately bust out those boots, scarves, or beanies like its 40 degrees out. (But we're sweating by 2pm because the sun came out and it's back up to 85 – probably). It's a weird time for us.
BUT that doesn't mean we don't trick ourselves into thinking it's fall with a couple of other things – like pumpkin spice everything, apple cider, and pumpkin patches.
And I still like to enjoy all the fall styles! Dark colored clothes; berry and gold tones, and yes, boots with dresses.
These are just some of the things I've been enjoying this fall season:
Target Brand Combat Boots –I have pretty much resided that until I'm willing to spend the big bucks, combat boots are my default boots for the season because I cannot fit my calves into the riding-style boots. But that's okay with me, I love my combat boots! These boots are at the top of my list for comfort, price, and style.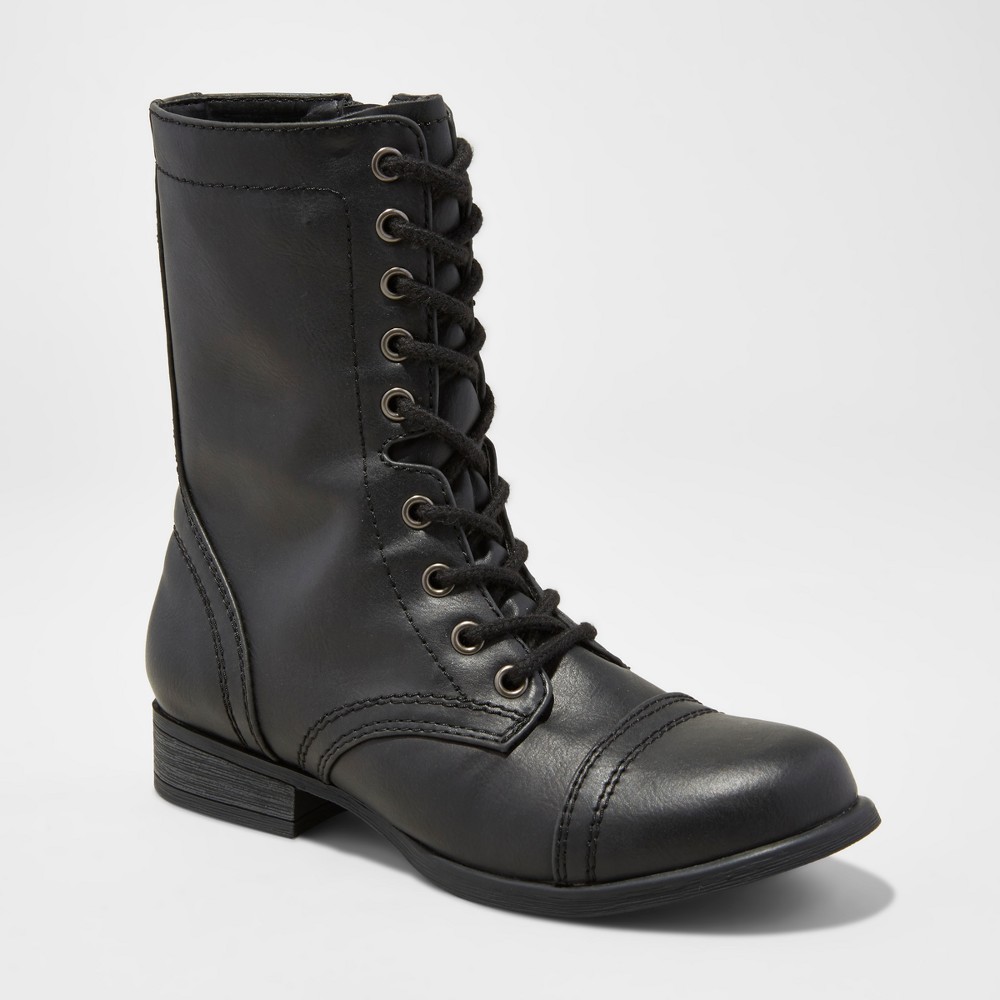 Utility or Anorak Jackets – A similar situation to the above item – utility jackets have been in style for a few years now and I don't see them going anywhere. You can find them pretty much anywhere these days – from Amazon, Target, to Old Navy (where mine came from). They're perfect for the change in weather because they're not too heavy and they layer nicely when it does become chillier (you know, for you northerners).

Too Faced Chocolate Bon Bons Eye Shadow Collection – This pallet has been in my collection for a few months now but it was sidelined for the most part, until recently. I have always enjoyed darker eye shades (to go with my big blues) and it seemed fitting to pick this pallet back up for the season.
Ulta Matte Lip Crayon – Raspberry Red – This has been in my collection since last year, it was a Christmas stocking-stuffer actually (my mother knows me so well!), and it's been one of my favorites ever since. But because of the berry tone, I benched it for the summer. Now that it's fall I recently put it back into my makeup bag. And after further research I realized this particular product was a special for the holidays last year so here's hoping that it comes back around this year. In the meantime, the matte lip crayons available now do have similar shades.
e.l.f. Powder Blush Palette – Light – This pallet has 4 shades making it perfect for year-round use. The one I've been gravitating more towards is the orange shade. It fits perfectly with autumn, although I wouldn't pair it with a berry lip.
Bath and Body Works Seasonal Scents – I couldn't have a fall favorites without some fall scents. Like I said, us Floridians have to trick ourselves a little bit and this is how we do it! Bath and Body Works has so many wonderful autumnal scents but Sweet Cinnamon Pumpkin is one of my favorites. I have it in both the shower gel and the foaming soap.
What are some of your favorite fall items? Are you like me, living in a land with two seasons – 80% fiery hellscape and 20% icy sand castles? If so, what do you use to trick yourself into enjoying fall? Let me know in the comments below!
This post contains affiliate links. Affiliate links help support From Under A Palm Tree and help pay for web hosting, email delivery, domain registration, and other various fees that help keep From Under A Palm Tree operational. We appreciate your support!
Christina is a twenty-something living with her beagle, Mash, and husband, Nate in their van. She loves traveling, shopping, art, and photography. She's also a vegetarian, pop-culture enthusiast, book-lover, and Dave Matthews Band fanatic. Catch her somewhere around the country in a converted camper van or at home in Florida for a visit.