It's the beginning of Spring and in Florida, that means the white denim makes its way from the back of my closet to the forefront and become a staple in my daily attire. I love white clothes—white shorts, white denim jackets, white tees, white slides, and my favorite…my white denim jeggings! I love them so much that I have two of the same pair so I can wear the heck out of them all spring and summer. The only problem is that I also have a 3, almost four-year-old boy, who's a bit of a piggy. Between park visits and crumby hands they almost always get a stain on them which makes wearing between washes very rare. I recently discovered this amazingly easy Bleach-Free Stain Remover for White Clothes when I got a major chocolate stain on my favorite white jeans.
I thought for sure they were trashed but with a little elbow grease and a small amount of my secret stain remover, you can get that bad boy out!
Bleach and vinegar, the go-to stain removers for most people, are big no-nos for white denim. Over time, bleach can cause the fibers in your denim to turn yellow—the complete opposite of what you're trying to accomplish by using the bleach in the first place! So what are you supposed to do when you get a big ole chocolate stain dribbling down the front of your favorite white jeans?
It's a simple and highly effective method that if you're like me, you probably hadn't even considered. Check out my Bleach-Free Stain Remover for White Clothes below.
Bleach-Free Stain Remover for White Clothes
First rinse the stain immediately, if possible.

If it's not possible to rinse the stain ASAP, rinse it before regular washing with cold water.

Add a small amount of your regular detergent (my favorite is Persil) to the stain, and in a circular motion, rub it in using your finger. NO TOOTHBRUSH.

Rinse again with cold water.

If the stain is still there, add more detergent and continue to rub it in. Rinse again with cold water.

If your bad boy stain is still visible, rub in more detergent a bit more vigorously and let it sit for an hour. Continue the above steps until the stain disappears.
Pro Tip: Stay away from using a toothbrush to work the detergent into your stain. The rough bristles will do more harm than good on your fabric. More often than not you'll be left with a tattered and worn look where your stain used to reside. Gentle and continuous rubbing with your finger will work wonders.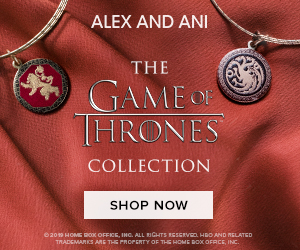 Have you tried this Bleach-Free Stain Remover for White Clothes? Let me know your comments below. If you have any other stain removing tricks, please share.
This post contains affiliate links and advertisements. Affiliate links and affiliate ads help support From Under A Palm Tree and help pay for web hosting, email delivery, domain registration, and other various fees that help keep From Under A Palm Tree operational. We appreciate your support!
Hi! I'm Meagan I just turned 40! I've been married for 14 years. I'm a proud boy mom, happily navigating my way through the little boy years. I met my husband over 20 years ago in high school; we got married 10 years later after graduating from the University of South Florida. I currently help run a family business with my parents while blogging about my life and love of DIY projects!
When I'm not at a kids sports game, I enjoy spending time with my family on a beach anywhere. I also love decorating and organizing, fun DIY projects, bargain shopping, and eating out or in! I also love Barbecue anything and a good show or movie on Netflix.