If you read my last post, DIY Bride-To-Be Pin, you know that I've been diligently planning the details of my younger sister's bridal shower. She and I both love everything DIY, especially party décor. It allows for our creative side to come out in full force! So, naturally, when it came time to start planning her bridal shower we made a list of everything we thought we could make. This DIY Party Photo Frame pairs perfectly with a photo backdrop (which we also made; check back for details) or by itself.  It's inexpensive to make and adds the perfect touch to any themed party.
Related Post: DIY Bride-To-Be Pin
DIY Party Photo Frame Supplies:
-1 Piece of Foam Board- Find this at most Dollar Stores
-Box Cutters
-Pencil
-Ruler
-Permanent Black Marker
-Silk Flowers- Dollar Store
-Floral Wire- Dollar Store
-Old newspaper or cardboard
-Clear Spray Sealer
-Computer/Printer Access
DIY Party Photo Frame Directions:
Using a ruler, measure 2.5" down from the top and make a mark.
Make another mark at 1.5" in from the left and right side.
Make the last mark 11" up from the bottom.
Connect all marks to make a big square.
Cut along the lines using box cutters. If you end up with a lot of jagged ends, you can use duct tape along the edges to hide the jagged pieces.
Choose a font and print out a message of your choice. Here's a link to the font I used.
Use a pencil to color the back of the letters. This will allow a dark imprint onto the foam board when you trace the letters in the next step.
Lay your message, letters face up, down on the foam board and begin to trace along the edges of the letters to make an imprint on the foam board.
Next, using the permanent marker, color in the letters on the foam board.
Lay out old newspaper or cardboard to use a working surface. This will catch any excess glitter and prevent a huge glitter mess!
Work in small areas and begin to spread Mod Podge onto the foam board with a foam paint brush. Tip: Spread Mod Podge with a fine tip brush around letters. Sprinkle glitter over. Continue this process until the entire board is covered. Shake off excess glitter and put back into the bottle.
Collect flowers to make two bouquets for the top and bottom corners of your photo frame. Piece different colors together and secure with floral wire. Tape the ends to finish off the look.
Once the glitter is dry­­, coat with a clear sealer. I used Krylon Clear Sealer and I only used two coats of sealer because it does matte down the sparkle a little.
When all the clear coats have dried, gently attach the flower bouquet to the corners of the frame using floral wire. Starting towards the top of the bouquet and working down, wrap the wire around the flowers and the frame to secure tightly.
I used this DIY Party Photo Frame at my sister's bridal shower but it can be used for any type of party. Change the theme and use it for a kid's birthday party, a Sweet 16 party, or a graduation party. It's a fun prop that gets guests in the mood to take pictures.
Have you made any fun photo props lately? Share in the comments below.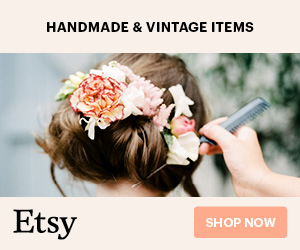 Hi! I'm Meagan I just turned 40! I've been married for 14 years. I'm a proud boy mom, happily navigating my way through the little boy years. I met my husband over 20 years ago in high school; we got married 10 years later after graduating from the University of South Florida. I currently help run a family business with my parents while blogging about my life and love of DIY projects!
When I'm not at a kids sports game, I enjoy spending time with my family on a beach anywhere. I also love decorating and organizing, fun DIY projects, bargain shopping, and eating out or in! I also love Barbecue anything and a good show or movie on Netflix.