I recently attended a Young Living workshop in my community with my mom and sister. I didn't really know what to expect other than a sales pitch about essential oils. We were pleasantly surprised to not only thoroughly enjoy the woman delivering the Young Living "sales pitch" but to also be so drawn in by the way this woman spoke about her journey through discovering the Young Living Essential Oils brand.
It genuinely got me interested in these oils and their far superior therapeutic-grade quality. We had a nice small group of friendly chit-chat while making roller balls, mosquito repellent, hangover relief cures, and foot scrubs. These are just some of the many amazing DIYs you can make with Young Living Essential Oils.
After leaving the workshop I was inspired to make my own blend of this DIY Stress Relief Balm. If you're like me—a wife, mom, working woman, and DIYaholic then you'll love this recipe. One— because you're a wife, mom, and working woman and probably carry a lot of stress in your back, neck, and shoulders. And two— because you're a DIYaholic and you'll try to make anything from deodorant, toothpaste, lip scrubs, and baby butt wipe spray (recipe coming soon)!
This is a pretty amazing recipe that is super quick and easy to make. If you're not already a Young Living member, you can check them out here and buy your oils at retail cost.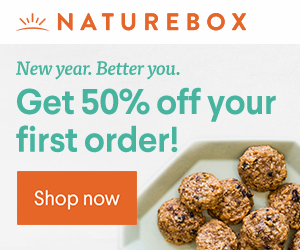 If you're interested in becoming a member and gettin' some deals, because let's be honest, what DIYaholic isn't, then contact Karen Doyon to learn more about becoming a member and all that Young Living has to offer. Also, if you're interested in a career at Young Living, Karen can mentor you. 
Either way, you have to check out this DIY Stress Relief Balm!
DIY Stress Relief Balm Ingredients:
4 oz. Coconut Oil
15 drops of Young Living PanAway Oil
10 drops of Young Living  Copiaba Oil
10 drops of Young Living  Peppermint Oil

Directions:
Melt coconut oil over low heat.

Mix in oils and stir.

Add oils to a 4 oz. mason jar and store in the refrigerator to harden.

Once hard, remove from the refrigerator and store on your nightstand, desk, purse (in a plastic bag), or coffee table.

If your balm starts to soften too much, refrigerate to harden.
I love this all natural Stress Relief Balm and use it almost daily. I carry a lot of stress and tension in my shoulders, so when I rub this balm on my lower neck, the smell carries over and immediately makes me feel a sense of calmness. It leaves a light cooling sensation with just the right amount of sweet peppermint.
What are some of your stress relief tactics? Have you tried my DIY Stress Relief Balm? Share your thoughts in the comments below.
This post contains affiliate links and advertisements. Affiliate links and affiliate ads help support From Under A Palm Tree and help pay for web hosting, email delivery, domain registration, and other various fees that help keep From Under A Palm Tree operational. We appreciate your support!

Items to Buy on Amazon:
Hi! I'm Meagan I just turned 40! I've been married for 14 years. She is a proud boy mom, happily navigating her way through the little boy years. She met her husband 20 years ago in high school; they got married 10 years later after graduating from the University of South Florida. Meagan currently helps run a family business with her parents while blogging about her life and love of DIY projects!
When she isn't chasing her son around and constantly picking up Matchbox cars, she enjoys spending time with her family on a beach anywhere. She also loves decorating and organizing her home, delving into fun DIY projects, bargain shopping, and eating at unique restaurants. She also loves Barbecue anything and a good show or movie on Netflix.