For the past, almost 3 months, my husband and I and our dog have been traveling in a van around the United States. We built out a conversion van to suit long-term traveling and that's what we've been doing.
One of the most common questions we get is "Where was your favorite?" It's so hard to answer because we've been so many places! But there are definitely a few stand out destinations. They're all places I'd love to come back to and highly recommend a visit.
We're currently safe and sound in Florida but by no means finished with our trip. The plan was always to come home in July to visit and see some concerts. Thank goodness this was our plan because we needed to regroup and charge the batteries. Then, after some modifications and lots of rest, we're getting back in the van and heading out west and we will have more favorites for you! 

Related: Why Traveling is Good for your Soul
Here are my Top 5 Favorite Travel Destinations on the east coast:
5. Outer Banks, North Carolina
We had originally planned on going to Myrtle Beach but were advised against it when we stayed at an RV park in North Carolina. They told us to go to the Outer Banks instead, which we had never heard of. The Outer Banks are basically a string of islands off the coast of North Carolina kind of like the Florida keys but much larger and way more inhabited. The Outer Banks had so much to do, everything from shopping, historical site-seeing, even wild horses and off-roading, in sand dunes. It's definitely a prime summer or spring vacation spot. The best part is that you could stay in a stilt house style inn right on the beach. (Have you ever seen the movie Nights in Rodanthe? That's where the movie was based and filmed!) I wish we could have stayed longer but we were able to see a lighthouse and go to the cold beach.
4. Jim Thorpe, PA
Pennsylvania was a beautiful state with so much to explore. We stayed a week and only saw parts of the east side. Jim Thorpe is a little mountain town up in the Poconos, and it was so adorable.  The first day we were there we took a train through the mountains and explored the town. The second day it had rained and gotten cold outside so we didn't go to town, we just slept at a travel center off the interstate. Then, when it warmed up we went back and Nate did a hike while I stayed in town. I spent the entire afternoon in a Harry Potter themed cafe called The Muggles Mug Coffee Shop! I drank hot chocolate, sitting on the couch by a fire with a blanket watching Harry Potter projected on the wall. Also, there was a dog. What more could a girl ask for? I was in heaven!
Overall, Jim Thorpe was definitely a cool little town with so much to do. It makes a great fall or winter family vacation.

3. Portland, Maine
In case anyone was wondering, traveling in a van is not very conducive to visiting cities. Cities are usually big and crowded and parking is almost impossible to find. Portland was not like that at all. We were able to park near downtown and walk to all the shops. Then at night, we slept at a park n' ride so when we woke up we were able to easily drive back into downtown.
Portland was like visiting a piece of home and it was amazing. With the salty air, sandy beaches, and seafood – I felt like I was home. One of the best recommendations we got was to go to a restaurant called Duckfat. It was a tiny little restaurant where you shared tables with everyone and it was adorable. The food was amazing. They even make their own sodas, which were also delicious. I would recommend anyone visiting Portland go to Duckfat.
While we were in Portland we even managed to visit a beach, which we hadn't seen since North Carolina! The water was so cold and that day it was 59 degrees out, but it felt amazing.
What I loved most about Portland was that it was a city, but it was extremely underwhelming in the best way. There weren't too many people and for me, it felt like home. I could definitely spend a summer vacation there in the future.
2. Salem, Massachusetts
I am obsessed with Salem, MA, and I could honestly see myself living there. If you've never been to Salem, you might think (like I did) that it's a spooky place that's old and haunted with bad energy. But it is not like that at all. It's a college town! For all the terrible things that happened there, it's actually got a great energy. Everyone we met was friendly and open-minded. It was June so there were pride flags everywhere. We took a ghost tour that wasn't too scary and we were able to sleep downtown in the van.
I could picture myself living there and working in one of the witchy shops. Did I mention, there were TWO Harry Potter shops? That's always a plus for me. The only thing is, I bet it gets really nuts in the fall for Halloween. That would make it difficult to live there. (Still not ruling it out though.)
1. Adirondack Mountains, New York
We drove east across New York from northern Vermont and it was absolutely gorgeous. New York, in general, was our favorite place but the Adirondacks specifically because we were able to camp right on the lake at Mountain Pond Campsites. It was the most serene place of the entire trip. We were able to back the van right up to the lake and make a fire. It was nice and cool that night, we even left the back doors open. I just remember it being so quiet and so dark and yet feeling safe. We were close enough to the main road that we didn't feel isolated but also just secluded enough. The only thing I was mildly afraid of was a bear stumbling through our camp.
Before we made camp though, we went to the town of Lake Placid. I am just obsessed with all these little mountain towns! I'd love to go back in the winter (or fall, because I can't handle the cold) and just feel all cozy in a cabin on the lake. Lake Placid was so cute with all it's little shops and cafes. Unfortunately, we got there late in the day so we didn't get to spend as much time as I'd have liked browsing, but it was nice to be there. This is another 10/10 winter vacation recommendation!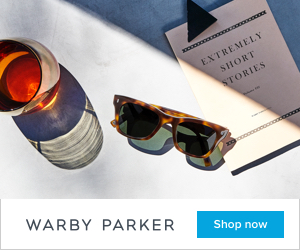 The thing about traveling in a van is that we have to be very aware of our surroundings and where we go.
Cities are not always the easiest because it's difficult to find parking and it's usually expensive. Plus, cities don't always have a lot of free activities and we're not in a position to spend a lot of money at every destination. But we try to find free things to do and make the most of it, which has been rewarding because you get creative and see things a lot of people don't or take for granted.
All of the places I mentioned there is so much more than what we were able to do. There are museums, historical sites, and parks. But it's an interesting perspective when you're limited on funds. And it definitely goes to show that you can have amazing experiences without spending too much.

Do you have a favorite place in the eastern United States? What about a recommendation for the west? We love recommendations!
Also, don't forget to follow us on Instagram @feelintookish for travel updates!
Related: Update From the Road
Christina is a twenty-something living with her beagle, Mash, and husband, Nate in their van. She loves traveling, shopping, art, and photography. She's also a vegetarian, pop-culture enthusiast, book-lover, and Dave Matthews Band fanatic. Catch her somewhere around the country in a converted camper van or at home in Florida for a visit.