We just celebrated my son's 2nd birthday a few weeks ago, which was perfectly themed "Cars." He's a typical little boy who loves anything with 4 wheels! After spending months of planning his 1st birthday party, I decided to make the second-year celebration a little more low key. So, this time around I bought most of the decorations instead of making them. I was able to find a lot of the Cars themed party décor at Party City and Walmart (which you can check out below). The one party décor item I made was this DIY Cars Theme Cake Pop Stand. J loves cake pops from Starbucks (a horrible thing I blame myself for) so I decided on cake pops this year instead of a cake.
Don't be intimidated by the all the steps, it's actually quite simple to make so good luck!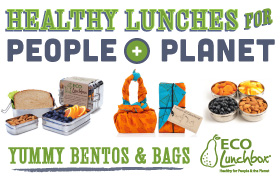 DIY Cars Theme Cake Pop Stand Tools Needed:
-Toothpicks
-Scissors
-Hot Glue Gun
-Pen or Pencil
-Mini Tape Measure or Ruler
–Black & White Checkered Scrapbook Paper, 3 sheets
–Bright Yellow Scrapbook Paper, 1 sheet
–Red Scrapbook Paper, 2 sheets
–Wood Number, 5 ½"
-Yellow Acrylic Paint
-Paint Brush
–Red Ribbon, 1" thick
Foam Pieces Needed:
-Discs, 3 different sizes (I used 1"X12", 1"X8", 1"X6")
–Cylinders, 2 of the same size. I used 3"X4" (Pieces between discs)
–Block, 1 piece (used as the base)
DIY Cars Theme Cake Pop Stand Directions:
Prep:
Trace your 3 foam discs onto the checkered paper and cut out.
Cut 2 strips of red paper to cover the 2 foam cylinders. Each strip measures 3 11/16" X 8 4/16".
Cut 4 strips of red paper to cover the foam square. Two strips measure 2"X 4" and the other two strips measure 2"X 4 2/16".
Trace your wooden number onto the yellow paper and cut out. Remember to trace both sides.
Cut 3 pieces of red ribbon. Strip one measures 19". The second measures 25 ½" and strip three measures 38".
Trim both flag sticks down to measure 10" long.
Trim the checkered part of each flag to measure 5 ½" X 3 ½".
Gluing:
Starting with the base (foam block), apply hot glue to red paper and press firmly onto foam. Repeat with each strip.
Cover foam cylinder with red strips by applying glue to a small section of paper, press onto foam. Apply more glue to another small section and press onto foam. Continue until you've covered the entire foam cylinder. Repeat with second cylinder.
Apply glue to red ribbon in small sections and apply to edge of foam disc until the entire edge of disc is covered. Repeat with each disc.
Cover the top of each disc with the checkered paper. Using your glue gun, make a circle about 2" in diameter in the center of the disc. Press firmly to apply checkered paper to top of disc. Apply glue in small sections to only the edges of the foam disc and press the paper down firmly. Continue glue application in small sections (only to the edges) until the entire disc is covered. Repeat for each disc.
Apply glue, in small sections, to the yellow paper that you cut out for your number. Press paper firmly onto the wooden number. Repeat until both sides of wooden number are covered with yellow paper.
Paint the edges of your number with yellow acrylic paint. Cover with 2-3 coats and set aside.

Assembly:
Starting with the base, mark an X on the bottom of the 12" disc, in the center. This will help you estimate the center when assembling your pieces.
Insert 4 toothpicks into the top of the square. One in each corner, about ½" from the edge.
Apply glue in the center of the square. Press down into the center of the disc.
Mark an X on the top of the 12" disc, in the center.
Insert 4 toothpicks into the base of one of the cylinders.
Apply glue in the center of the cylinder. Press down into the center of the disc. *Tip: I recommend inserting 1 or 2 bamboo skewers through the cylinder to the base for added stabilization.
Repeat this process for each tier of your Cars Theme Cake Pop Stand. *Tip: I recommend inserting 1 or 2 bamboo skewers through each layer for added stabilization.
To apply flags on the top tier, cut small slits in the paper (3rd square from the edge). I used a paring knife to make the slits.
Apply glue to 2 toothpicks. Insert toothpicks, about halfway through the flag tube. Repeat for each flag.
Insert flags into the slits you made in the top tier of your Cars Theme Cake Pop Stand.
Apply a dab of glue to the flagsticks where they cross for added support.
Glue 2 toothpicks to the back of your wooden number.
Insert number in front of the flags.
Don't forget to add candles to the top if desired. I used a 3 pack of candles that had sticks on the ends and easily inserted them in front of the number. To insert cake pops, use a paring knife to pop small slits through the checkered paper. Insert cake pops throughout Cars Theme Cake Pop Stand.
*Tip: if you're having an outdoor party, bring a small cooler to store extra cake pops as they will melt outside. Serve the pops from the cooler instead of the ones from the DIY Cars Theme Cake Pop Stand.
Party Pictures Below
Cars Piñata & Aluminum Pails
Other Cars themed party supplies I used but not pictured:
Aluminum Pails for snacks (currently unavailable). Substitute plain red, white, or blue pails, which I usually find in the Dollar Spot at Target.
What party decor have you made recently? Share in the comments below.
This post contains affiliate links. Affiliate links help support From Under a Palm Tree and help pay for web hosting, email delivery, domain registration, and other various fees that help keep From Under A Palm Tree operational. We appreciate your support!
Meagan is in her mid-thirties and has been married for almost 10 years. She is a proud boy mom, happily navigating her way through the toddler years. She met her husband 20 years ago in high school; they got married 10 years later after graduating from the University of South Florida. Meagan currently helps run a family business with her parents and sister, while blogging about her life and taking care of her three-year-old son full time (at work)!
When she isn't chasing her son around and constantly picking up Matchbox cars, she enjoys spending time with her family on a beach anywhere. She also loves decorating and organizing her home, delving into fun DIY projects, bargain shopping, and eating at unique restaurants. She also loves Barbecue anything and a good show or movie on Netflix.