For this month's Ipsy bag I was once again surprised by the contents. I love when I forget to get the preview online. It's more exciting!
If you don't know how Ipsy works yet – it is a makeup subscription service for $10 a month. You receive 5 (usually sample size) beauty products corresponding with your personal profile.
Below is my review of this month's Ipsy Bag:
Nail Medic
Charcoal Infused Nail Polish in Lava or Volcanic Ash
My first reaction when I saw this was: "not another gray nail polish" because I had just received one in September. However, it is a little bit more of an interesting gray color. It's charcoal infused and not tested on animals, which I love. It's also supposed to protect nails against toxins and make them stronger. I'll be curious to see if that really works. Overall, I ended up being pretty happy with this brand and color.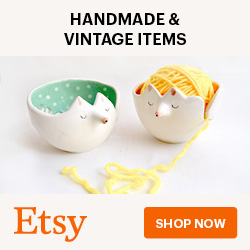 Related: September Ipsy Review
CONTEXT SKIN
Vitamin C All Day Eye Cream
I wasn't excited about this product. I don't really like trying new skin care products – I prefer makeup because it's more fun. Skincare feels like a chore. However, the product is lightweight and seems like it has a lot of potential. So I will continue to use it. After all, I am almost 30 – I should take my skincare routine more seriously.
IT COSMETICS
Bye Bye Pores Pressed Powder
I was really excited to try this. I always hear amazing things about It Cosmetics, and I recently started using finishing powder that I love. That being said, when I opened this product it was destroyed. It was broken and not useable. One day I will try one of those hacks to repack broken makeup but honesty, I haven't had time. Please let me know if you've tried it and what you think, is it worth it?

BLAQ
Mask
This got the same reaction of "not another mask!" I have been receiving so many face masks recently. I know they're trendy right now but I'm just not really into them. However, when I did try it, it was interesting. It didn't come with any instructions or explanation (and of course I didn't look up what it was for) so I went into it knowing nothing about the mask. It applies so different than any other mask I've tried and then dries so smooth. I just peeled it off and it felt amazing. My skin was so smooth and light. Then over the course of the next few days, I started breaking out. The mask has activated charcoal so maybe my skin just wasn't ready for it. But if that kind of thing works for you, this is a pretty cool mask.
Related: Why I Buy Cruelty-Free
TARTE
deluxe lights, camera, lashes™ 4-in-1 mascara
I always save the best for last. I was absolutely blown away by this product. Usually, I am not a fan of non-waterproof mascara but this is the exception. It does everything the description says it should – it lengthens, curls, and volumizes. I'm in love! I've never experienced such a great mascara – and it's vegan! If every other product in this Ipsy bag was completely useless, I'd still be happy that I only paid $10 for this mascara. I will definitely buy this product myself.
Related: Makeup Empties and Reviews
I'd also like to add that the actual glam bag was adorable. It has a red lacy look but it's completely smooth and has a bat charm on the zipper. It's subtly themed for Halloween and I love it. Overall the bag was mostly a success! There were some duds and things I wasn't particularly excited about, but it still redeemed itself with the mascara.
Related: October Ipsy Review (2016)
Let me know in the comments below what you thought of October's Ipsy bag! What did you like or dislike?
This post contains affiliate links. Affiliate links help support From Under A Palm Tree and help pay for web hosting, email delivery, domain registration, and other various fees that help keep From Under A Palm Tree operational. We appreciate your support!
Christina is a twenty-something living with her beagle, Mash, and husband, Nate in their van. She loves traveling, shopping, art, and photography. She's also a vegetarian, pop-culture enthusiast, book-lover, and Dave Matthews Band fanatic. Catch her somewhere around the country in a converted camper van or at home in Florida for a visit.