As a parent, keeping my children safe is always a priority. We think about external factors but what about the toxins in our own homes? Most of the time we have control over the products we use so why are we using cleaners full of toxins? Our homes should be a safe haven from toxins!
Over the past couple of years, I've given up using almost all synthetic and toxic household cleaners and detergents in favor of more eco-friendly and natural products. One of the products I use a lot of these days is vinegar.  It's all natural and extremely versatile.

These 10 Uses for White Vinegar are just a few of the many ways you can use this product:
Oven Cleaner: Combine vinegar with baking soda to form a paste as a non-toxic oven cleaner. Remove the oven racks and apply the paste. The mixture will be fizzy. Let the mixture sit for a couple hours or overnight, if you prefer, before wiping it away.  You can also use this paste on the oven racks.
Drain Unclogger:  Remove as much hair as possible first and then combine 1 part baking soda to two parts vinegar and pour down drain immediately. Let sit for at least an hour before flushing with hot water.
Laundry Pods: vinegar is one of the ingredients in my DIY Laundry Pods. They're so simple to make. Check them out here.
Toilet Cleaner: Pour about a cup of vinegar in your toilet to clean and deodorize it. After pouring it in, brush the toilet and let sit overnight.
Microwave Cleaner: Microwave a cup of vinegar for 3 minutes. Let sit for about a half an hour. This will make the microwave easier to clean.
Teapot Cleaner: Boil 1 cup of vinegar with 4 Tbsp. baking soda to remove the buildup inside of a teapot.
Hummingbird Feeder Cleaner: Fill nectar holder with 1 part vinegar to 2 parts water and let soak for 1 to 2 hours. Clean any openings as necessary with a bottle brush. Rinse thoroughly. Dry completely before refilling with nectar.
Laundry Rinse: Add 1 cup vinegar to your laundry rinse cycle to break down soap residue.
Laundry Whitener: Add 1 cup white vinegar and ¼ cup baking soda to laundry whites to brighten your load.
Flower Life Extender: Prolong the life of cut flowers with this simple recipe: 1 qt. water + 3 Tbsp. sugar + 2 Tbsp. vinegar.
Related: How to Cut Back on Paper Towels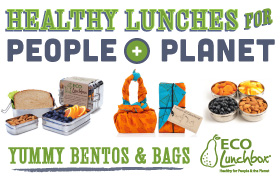 Related: Simple Non-Toxic Household Cleaners
These 10 Uses for White Vinegar are just a few of the many ways you can use vinegar around your own household. They're all eco-friendly, not to mention friendly to your wallet. You don't have to buy and store a whole bunch of sprays, cleansers, and additives when 1 or 2 simple and inexpensive products will do the job just fine.
How do you use vinegar in your home? I'd love to learn a few new uses for this versatile product.
Lisa is a mother of three lovely young women and is a new grandmother to a baby boy! She has been married to her high school sweetheart for more than thirty years. Lisa is originally from Dearborn Heights, Michigan, but has lived in the Tampa Bay area since 1984. Running a small business for over 25 years and raising a family has made for a busy, busy life with many ups and downs; it's definitely been an adventure.
Lisa's always involved in one project or another whether it's work related or serving her community. She also recently went back to school to finish her bachelor's degree in American Studies. Lisa tries to make every day a good day—that means learning something new, practicing kindness, and enjoying the present moment.