I love easy crockpot meals that taste like you spent hours slaving over a hot stove cooking them. This Crock Pot Hamburger Casserole recipe is absolutely delicious and so simple to make.
My son loves ground beef and hates his veggies so I'm always trying to hide them in our meals whenever possible. I was a little skeptical making this because I'm always worried he'll see green and immediately decide he doesn't like it (even before tasting it). He's a typical 2-year-old I suppose.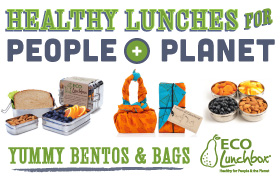 I was so delighted when he gobbled up this Crock Pot Hamburger Casserole that I froze the leftovers in my Kiddo Feedo silicone freezer tray!
When prepping this crock pot meal, I started by pulsing the green peppers and onion in my Ninja Food Processor until they were finely chopped.
Next, I browned 1 pound of defrosted ground beef and then stirred in the vegetable mixture.
In a small bowl, I mixed sour cream, ½ cup of shredded cheese, and the dry seasonings together to spread over the meat layer.
I usually line my 6-quart crock pot with a Reynolds Slow Cooker Liner to make for easy cleanup and no sticking. If you're fresh out of liners (like I was when I made this), then go crazy with the non-stick spray! The first layer of this Crock Pot Hamburger Casserole is Green Giant Veggie Cauliflower Tots.
The second layer is the meat and veggie mixture.
The third layer is the sour cream and cheese yumminess.
And the last layer is the remaining ½ cup of shredded cheese. Cook on high for 4 hours.
Top with sour cream, crumbled bacon, and chopped green onions. Enjoy!
*For a vegetarian substitution try meatless crumbles. MorningStar Farms Grillers Crumbles is a great alternative!
Tip: If you're running low on time in the morning, try doing the prep work the night before. Load up the crockpot, cover, and store it in the refrigerator. Then turn the crock pot on in the morning to cook!
Have you tried my Easy Crock Pot Hamburger Casserole? What's your favorite crock pot meal? Share in the comments below.
Crock Pot Hamburger Casserole
Ingredients
1 Bag Green Giant Veggie Cauliflower Tots, 16 oz.
1 lb. Ground Beef
2 Bell Peppers
1 Yellow Onion
1 Package Taco Seasoning
1 Cup Sour Cream
1 Cup Shredded Cheddar Cheese
Crumbled Bacon
Green Onions
1 tsp. Onion Powder
1 tsp. Garlic Powder
1 tsp. Paprika
Instructions
Pulse peppers and onions in a food processor.
Brown meat over medium high heat. Add peppers, onions, and taco seasoning to meat mixture. Once fully cooked, set aside.
Line your crockpot with a Reynolds Slow Cooker Liner. Add cauliflower tots to the crockpot. Layer tots with meat mixture.
Combine sour cream, ½ cup of cheese, and dry seasonings. Mix well.
Spread sour cream mixture over meat and then spread remaining cheese over sour cream.
Cook for 4 hours on high.
Before serving, top with sour cream, chopped green onions, and crumbled bacon.
https://fromunderapalmtree.com/crock-pot-hamburger-casserole/
You may also like Korean Style Spinach Salad as a side dish.
This post contains affiliate links. Affiliate links help support From Under A Palm Tree and help pay for web hosting, email delivery, domain registration, and other various fees that help keep From Under A Palm Tree operational. We appreciate your support!
Hi! I'm Meagan I just turned 40! I've been married for 14 years. I'm a proud boy mom, happily navigating my way through the little boy years. I met my husband over 20 years ago in high school; we got married 10 years later after graduating from the University of South Florida. I currently help run a family business with my parents while blogging about my life and love of DIY projects!
When I'm not at a kids sports game, I enjoy spending time with my family on a beach anywhere. I also love decorating and organizing, fun DIY projects, bargain shopping, and eating out or in! I also love Barbecue anything and a good show or movie on Netflix.